Gold Family Wealth, LLC is a Westport, CT based proactive wealth management and financial planning firm founded by Michael Gold, CFP®, Wealth Advisor, in 2017.
We're dedicated to providing you with the highest level of service and delivering trust, transparency and accountability to ensure you have a personal experience with your advisor.
Our mission is to be the most trusted and effective advisors in the wealth management business, our goal is that our clients feel like we are part of their family, that they know they can always rely on us, and that we are always looking out for their best interest. When our clients have difficult and important decisions to make, our guidance and advice serves them in making smart, well-informed decisions about their money to help them to pursue their financial goals.
People must make many critical decisions when it comes to their money and overall financial well-being.
Each day they get a little closer to retirement, some without any sort of retirement accumulation plan in place; their children get a day older with education funding no closer to being achieved; their parents get a day older, perhaps some with ailing health, their long-term care needs unmet, and estate plans out of date. Every day people become uninsurable, or at the very least find that life, disability, and long-term care insurance are more expensive than if they had acted sooner. Every day some new lives begin and some old lives end, altering the financial needs of a family or a household. The likelihood of a family or household knowing how to address all these critical issues and changing needs on their own is close to nonexistent.
Our mission to be the most trusted and effective advisor in the wealth management business is so our clients know they have a team in place they can truly count on, to give them stability, to be their rock, to be their lighthouse in the storm that guides them to shore. Ultimately, to help connect all the dots and make sense of it all so our clients can sleep well and don't have to spend hours worrying about it.
Effective Game Plan
Your financial plan is built around your goals and vision. As your life and financial situation change, we continually make adjustments to optimize the outcome.
Advice in Common Language
It's no use explaining your financial plan if all we use is jargon. Our relationship is about keeping you informed in a conversational way.
Straightforward Fees
You should know what you're paying your advisor and how those fees apply to your investments. We'll explain our fee structure so you have confidence you're receiving the value you deserve.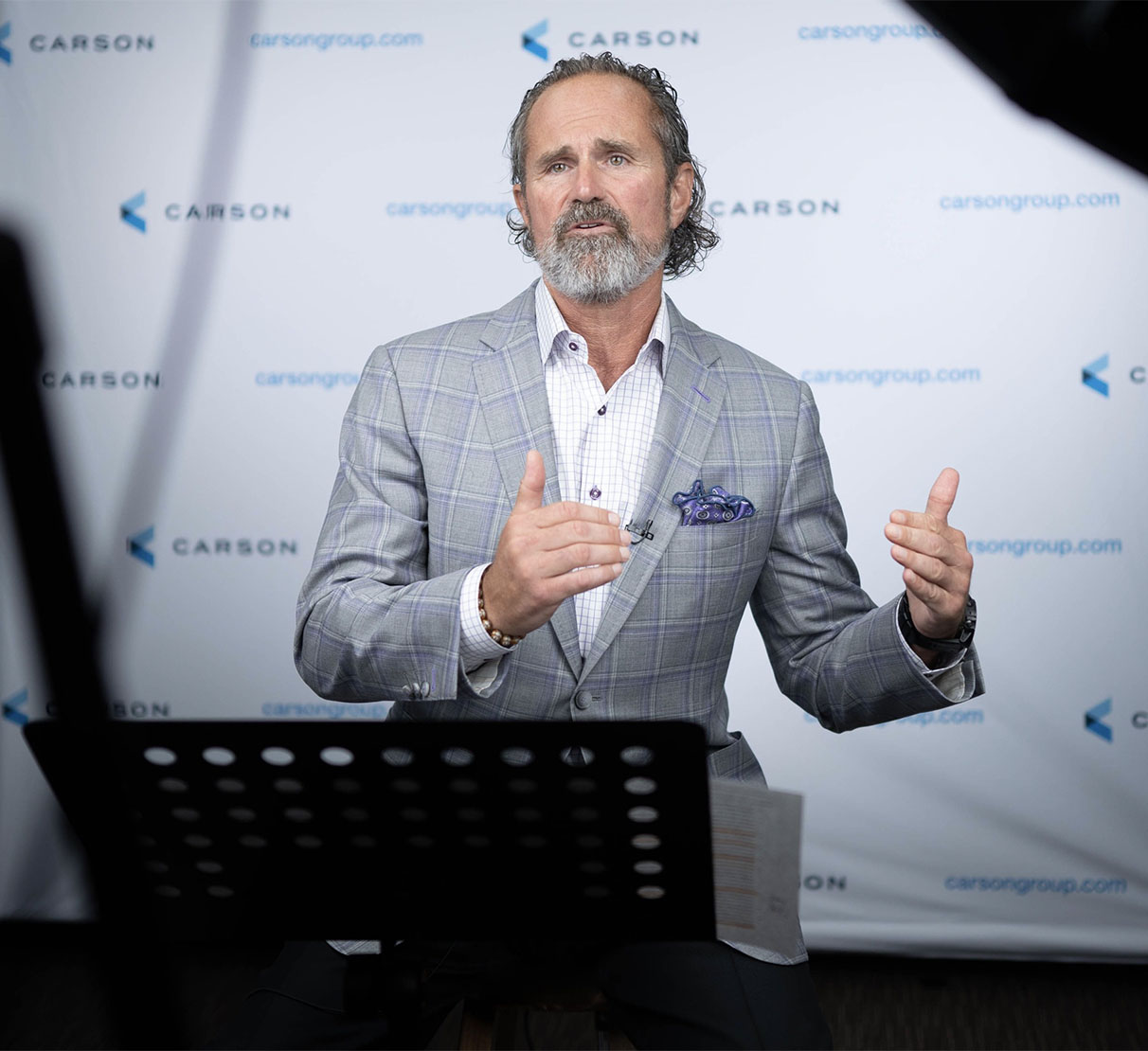 Although Michael founded Gold Family Wealth in 2017, it was an idea 20 years in the making. It all began with an unexpected tax debacle. After just graduating from Stern Business School at NYU as a newly minted MBA specializing in quantitative finance and leadership, Michael learned that in addition to the business school loans, unfortunately, he also owed a significant amount in taxes due to the work or lack of tax-planning he received from an "ill-equipped accountant." As he toiled for months to correct the situation, he sought the advice of CPAs and other financial experts and examined planning areas to identify gaps and weaknesses.
​
Michael spent a tremendous amount of time vetting professionals until he found top-tier experts and felt comfortable in their advice to address his current situation and improve it.
Once his team was in place Michael discovered what it felt like to have an team that resembled his own family office. Having top experts in their respective fields, all working together and sharing ideas to help improve the current and long-term financial situation was gamechanging. This is when it dawned on Michael that this is how financial advice must be delivered. It seems that too many people get advice piecemeal and in many cases, end up with a great advisor but a bad accountant or lawyer, insurance agent, investment advisor, etc. Having zero collaboration amongst one another just feels like a disservice.
With that epiphany, Michael was on a mission to change the way financial advice is delivered in the marketplace. The design for Gold Family Wealth continues to evolve as Michael refined the concept over a 20-year career starting as a 22-year-old financial advisor at Morgan Stanley then Wachovia Securities and branching out to the independent side of the business developing into a private client wealth manager.
​
Michael adopted the positive attributes from both the big firms as well as the independent ones while closing the "piecemeal" advice gap. Michael further studied the "super rich" and the family office model, helping him develop a process that allows wealthy families to access the family office experience without being "super-rich."
As Michael is constantly looking to improve the client experience and level of advice for his family of clients he looked towards a powerful partnership with Carson Partners which deliver the depth and scale to provide holistic wealth management and advanced planning at the highest level.
​
The company's name, "Gold Family Wealth," reflects the importance Michael places on his relationships with his clients and a unique edict among the field of wealth management firms. Gold Family Wealth does not look to take on thousands of clients, they look for the right fit- clients to whom they can add immense value to. Michael views his clients like family, hence the name, becoming an instrumental component of their lives. Michael spends his entire day figuring out new ways that can improve and enrich the quality of the firms clients lives, preserving and safeguarding their wealth. In the end, Michael is always exploring ways to help his clients and improve their experience.
​
Michael is driven and guided by his relationships. The greatest reward or compliment Michael could ever receive is to learn that he has improved someones life as a result of his guidance and advice.